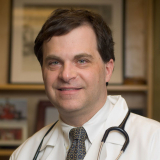 Director, Melanoma Center and the Center for Immuno-Oncology at Dana-Farber/Brigham and Women's Cancer Center
Chair in Melanoma, Dana-Farber Cancer Institute
Professor of Medicine, Harvard Medical School
Dr. F. Stephen Hodi is the Director of the Melanoma Center and the Center for Immuno-Oncology at Dana-Farber/Brigham and Women's Cancer Center, the Sharon Crowley Martin Chair in Melanoma at Dana-Farber Cancer Institute and Professor of Medicine at Harvard Medical School. Dr. Hodi is a graduate of Harvard University and Cornell University Medical College. He completed his postdoctoral training in In¬ternal Medicine at the Hospital of the University of Pennsylvania and his medical oncology training at Dana-Farber cancer Institute, where he joined the faculty in 1998.

His research focuses on gene therapy, the development of immune therapies, and first into human studies for malignant melanoma. Dr. Hodi is a member of the National Comprehensive Cancer Network, the American Society of Clinical Oncology, the American Association for Cancer Research, the Eastern Cooperative Oncology Group Melanoma Committee, the Society for Immunotherapy of Cancer, the European Academy of Tumor Immunology and a founding member of the Society for Melanoma Research.

Dr. Hodi is an internationally recognized leader in the development of immune therapy and melanoma therapeutics. In particular, he is known for the clinical development of immune checkpoint inhibitors. His clinical investigation efforts have pioneered the use of immune checkpoint blockade and combinatorial approaches to treat cancer. His publications include articles in the Proceedings of the National Academy of Sciences, Journal of Clinical Oncology and the New England Journal of Medicine.